Big Wins/Jackpots
Game Providers
Industry News
New Slots
Press Releases
Get Ready to Raid: Stormforged Takes You on a Viking Adventure
Get ready to feel the chill of the Nordic winter and the thrill of the Viking plunder in Hacksaw Gaming's latest release, Stormforged. This new video slot offers 5 reels, 4 rows, and 14 paylines that will take you on an exciting journey full of wild storms, expanding portals, and epic bonus games. Despite the cold climate, you will receive a warm welcome from the furious Vikings plotting their next raid for riches. With the opportunity to win up to 12,500 times your bet, you won't want to miss this action-packed adventure.
Get Ready to Raid: Stormforged Takes You on a Viking Adventure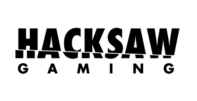 Rated 95.07/100%
306 Casinos | 128 Games
All Casinos
Scratchcards
Slots
Tournaments
Vikings and winter may not sound like the perfect recipe for a warm welcome, but with Stormforged – the latest casino slot from Hacksaw Gaming – players are in for a wild adventure in Scandinavia that will leave them feeling hot under the collar.
With Wild Storm Reels, Bonus Games, and Expanding Portals, Stormforged is packed with features that will help players on their quest for bigger wins – and with potential payouts reaching a whopping 12500X the bet, there's plenty of treasure to plunder.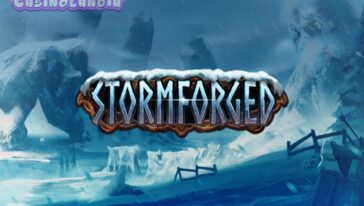 The game's high volatility means players can experience big swings in fortune, but the thrill of the chase is all part of the fun. And with the ability to choose between four different RTPs – ranging from 88.46% to 96.14% – operators can fine-tune the game to suit their players' preferences.
Visually, Stormforged is a Viking-themed delight, transporting players to a snow-covered mountain range in Scandinavia during the winter. But don't let the chilly setting fool you – this game is guaranteed to get the blood pumping, no matter what device you choose to play it on.
So what about those all-important features? First up, the Portals to Muspelheim – activated by the Hand of Surtur scatter symbols – are wild and substitute for all pay symbols. Tear through a wild symbol with the Hand of Surtur, and you'll reveal a multiplier value of x2 to x200 that affects each winning line which go through it. Pass through a Treasure Chest symbol, and you'll be rewarded with cash prize values worth up to 2,500 times your bet. And if you're lucky enough to hit a wild and Treasure Chest at the same time, the multiplier from the wild will be applied to the cash prize.
But that's not all. Hit 3, 4, or 5 Surtur symbols, and you'll trigger the Surtur's Vengeance Bonus Feature, which awards 10, 12, or 14 free spins, respectively. Sticky wilds add an extra layer of excitement, while the Ice Brand scatter activates a Portal to Midgard that slices through any wilds or Treasure Chests in its path. And with the chance to earn extra free spins by landing more Surtur symbols, the fun never has to end.
Finally, the Warriors of the Storm Bonus Feature is triggered by hitting 3, 4, or 5 Viking symbols. Here, players can earn up to 14 free spins, with Hammer of Thor symbols transforming reels into full reel wilds. Storm Reels can reveal either a Storm or a Viking Warrior, with the latter offering multipliers of up to x200. And with the potential to earn even more free spins by landing additional Viking symbols, players will be eagerly chasing those big wins.
So there you have it – Stormforged from Hacksaw Gaming is the ultimate winter wonderland for fans of online gambling. With its immersive Viking theme, high volatility, and thrilling features, it's sure to warm up even the chilliest of players.
Latest Releases by Hacksaw Gaming
Take a look at the last 10 slot releases by the awesome software provider Hacksaw Gaming.