Big Wins/Jackpots
Game Providers
Industry News
Media Partners
New Slots
Press Releases
Dive Into Deep Sees With Gold of Mermaid
Prepare to submerge yourself in an extraordinary aquatic escapade like no other! Gold of Mermaid invites you to venture into the mystical depths of the ocean, guided by alluring mermaids on a quest for untold riches. An immersive journey through a mesmerizing slot universe where the PIN WIN bonus becomes your key to unlocking an ocean of thrilling surprises, including captivating Jackpots and enigmatic treasures awaits you. With mesmerizing visuals, a symphony of aquatic sounds, and the magic of mermaids by your side, get ready to dive into a world of wonder and claim your share of the deep-sea bounty with Gold of Mermaid by Amigo Gaming!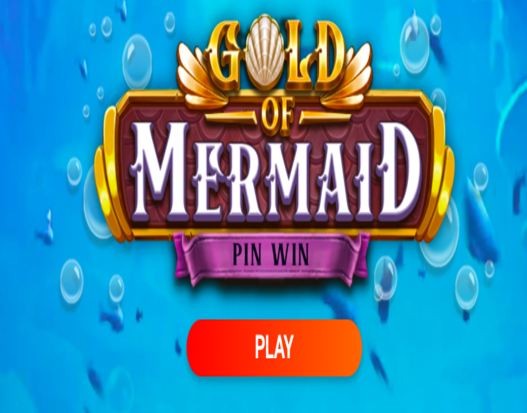 Dive Into Deep Sees With Gold of Mermaid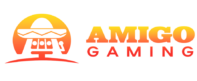 Media Partner
Rated 94.75/100%
37 Casinos | 51 Games
All Casinos
Are you ready for a mesmerizing deep-sea adventure like no other Amigo Gaming invites you to dive into the enchanting universe of Gold of Mermaid? Get ready to be captivated by the allure of mermaids as they guide you through an underwater wonderland brimming with hidden treasures and thrilling bonuses. An immersive gaming experience that will transport you to the depths of the ocean, where the PIN WIN bonus awaits, and a treasure chest filled with mystery rewards, including dazzling Jackpots, lies in wait.
Amigo Gaming has outdone themselves with Gold of Mermaid, a visual masterpiece that will leave players spellbound. Immerse yourself in a breathtaking underwater realm brought to life by stunning graphics and an enchanting soundtrack, meticulously crafted to create an unforgettable gameplay experience. And in this latest release, the beloved PIN WIN bonus takes on a whole new level of excitement, offering players the chance to uncover a hidden chest that holds the key to unimaginable wealth.
Marga Fernandez, the visionary Business Development Director at Amigo Gaming, exudes enthusiasm for Gold of Mermaid and its ability to seamlessly merge the allure of mermaids with the exhilaration of unearthing hidden treasures. With meticulous attention to detail and an unwavering commitment to excellence, Amigo Gaming has created a game that transcends traditional boundaries, offering players a truly unique and immersive adventure beneath the waves.
Prepare to be pleasantly surprised throughout your underwater odyssey, guided by the mystical mermaids who call the depths their home. Traverse a mesmerizing labyrinth of coral reefs, encounter vibrant sea creatures, and follow the siren's song that leads to boundless riches. As you navigate through the immersive gameplay, keep your eyes peeled for the PIN WIN bonus, triggered by the appearance of six bonus symbols. Unlocking this feature will transport you to a world of mystery rewards, where each treasure chest holds the promise of unimaginable Jackpots.
Amigo Gaming's Gold of Mermaid is poised to make waves in the online gambling world. With its impeccable graphics, engaging gameplay, and the allure of untold riches, this immersive slot experience is set to captivate players and redefine the boundaries of underwater adventure. Whether you're a seasoned gambler or a curious newcomer, Gold of Mermaid promises an unforgettable journey filled with excitement, anticipation, and the potential for life-changing wins.
So, strap on your virtual scuba gear and prepare to be immersed in a world where myth and fortune intertwine. Gold of Mermaid offers an unforgettable quest beneath the waves, where mermaids reign, and treasures beyond your wildest dreams await discovery. Join the ranks of explorers and fortune seekers who are about to descend into the depths of the ocean in search of untold wealth. Get ready to embark on an epic underwater odyssey that will leave you breathless as you navigate the currents of chance and unravel the secrets of the mermaids' realm. Don't miss your chance to become part of this extraordinary tale and claim your share of the fabled treasures that await in Gold of Mermaid!
Latest Releases by Amigo Gaming
Take a look at the last 10 slot releases by the awesome software provider Amigo Gaming.