Big Wins/Jackpots
Game Providers
Industry News
Media Partners
New Slots
Press Releases
Densho Slot: A Journey into Asian Enchantment
Densho, the latest offering from Hacksaw Gaming, is an immersive online slot game that whisks players away on an enchanting Asian adventure. With its captivating watercolor design and the promise of a remarkable 10,000x maximum win, it appeals to both art lovers and slot enthusiasts. The game's unique Wild Multiplier Reels feature offers an exciting twist as Densho symbols expand and multiply wins by up to 100x, creating the potential for substantial payouts. With Free Spins, Progression Trackers, Super Free Spins, and Bonus Buy options, Densho provides players with an array of thrilling opportunities to win big and experience the magic of Asia.
Densho Slot: A Journey into Asian Enchantment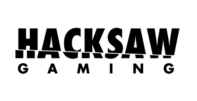 Rated 95.07/100%
308 Casinos | 128 Games
All Casinos
Scratchcards
Slots
Tournaments
Get ready for an exhilarating adventure as Hacksaw Gaming unveils its latest creation, the Densho Slot. This mesmerizing 5-reel, 4-row slot game invites players to explore the mystical wonders of Asia, where the past and present intertwine to create an unparalleled gaming experience.
Densho is a visual masterpiece, boasting a captivating watercolor design that transports players to an exotic Far Eastern paradise. With the promise of a staggering 10,000x maximum win, it's a journey that captivates art enthusiasts and avid slot players.
New
At the heart of Densho's appeal are the Wild Multiplier Reels, a signature feature from Hacksaw Gaming. When Densho symbols expand and cross one or more winning lines, they transform into Wild Multiplier Reels, adding an exciting twist to your gameplay. These symbols come in three distinct forms, each with its own multiplier values. The Common Densho multiplies your wins by 2x to 10x, the Rare Densho offers values ranging from 5x to an incredible 50x, and the coveted Legendary Densho can boost payline wins by an astonishing 100x. When multiple Densho symbols contribute to a winning combination, their values are combined, promising even more substantial payouts.
As you enter the realm of Free Spins, you'll discover Progression Trackers perched atop each reel. These trackers display the minimum quality of the Densho symbol that can land on their respective reels. Landing an Upgrade symbol fills up the Progress Tracker, elevating the minimum value Densho symbol that can grace that reel. But the excitement doesn't stop there; the chance for retriggers keeps the thrill alive. With 2 Free Spin symbols, you'll earn an additional 2 spins, and with 3 symbols, you'll be rewarded with 4 extra spins, opening up endless opportunities for fortune.
For the true thrill-seekers, Super Free Spins kick off with Progression Trackers already at level 2, ensuring Rare Densho symbols as a minimum. Like in the previous round, retriggers are on the table, waiting to extend your journey and amplify your winnings.
For those who can't wait to dive into the action, the Bonus Buy feature is your ticket to instant Free Spins, bypassing the base game for a fee. It's a shortcut to the heart-pounding excitement that Densho offers.
But that's not all! Densho also introduces the BonusHunt FeatureSpins, providing a 5x boosted chance to trigger a bonus game for a fee equivalent to 3 times your stake. Alternatively, you can pay 50x your bet to guarantee the landing of at least two Densho symbols during the base game, setting the stage for epic wins.
Hacksaw Gaming's Densho Slot in online casinos stands out as a true gem. Its unique blend of Asian aesthetics, modern features, and the potential for massive wins make it a must-play for casino enthusiasts. Whether you're a seasoned player or new to the world of online slots, Densho promises an unforgettable journey through tradition and fortune.
So, are you ready to unlock the secrets of Asia and experience the allure of Densho? With the chance to win big, innovative features and stunning visuals, this game is designed to enthrall online casino players. Don't miss your opportunity to venture into this mystical Asian paradise, where every spin could be your ticket to untold riches. Play Densho now and step into a world where tradition meets modernity, and your destiny awaits!
Latest Releases by Hacksaw Gaming
Take a look at the last 10 slot releases by the awesome software provider Hacksaw Gaming.